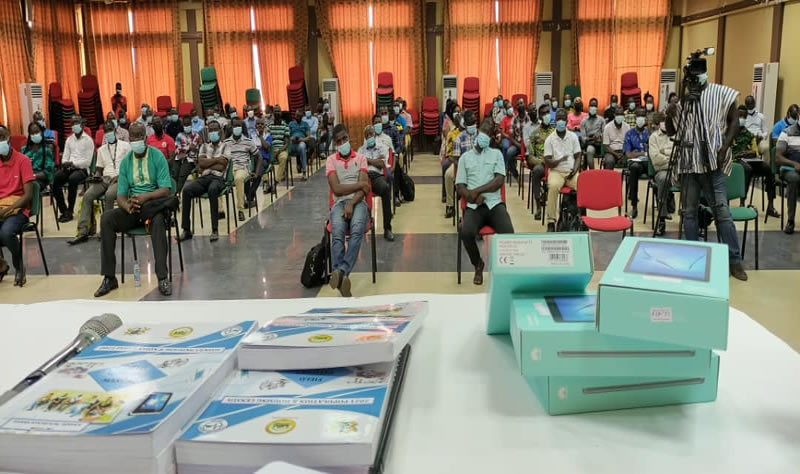 Face-to-face training of National Trainers is ongoing in eight regions in the country. The residential training workshop, which is scheduled to run from 8th to 16th April, 2021 will train 1,338 prospective National Trainers from all regions.
The training workshop is a culmination of months-long engagement with prospective National Trainers who have participated in a three-month virtual self-learning and a 15-day live virtual training. After a competitive screening process, 1,373 trainees were selected from 1,744 participants for the virtual training workshop. In pursuance of our targeted goal, the National Trainers for the 2021 PHC would be selected based on performance on assessments, participation in class discussions, attitude and conduct, attendance, punctuality, and results of field practice.
In a welcome statement read in all venues on behalf of Management, trainees were congratulated for making it through a rigorous selection process to make it to the final phase and were urged to excel as trainers and ambassadors for the census. Full copy of the statement read at all the opening ceremonies is available here...