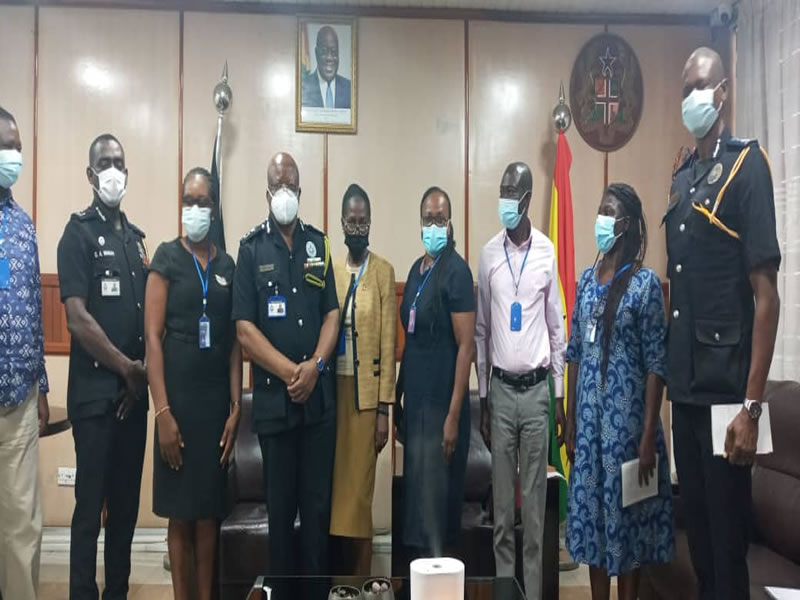 A delegation led by the Chair of the Ghana Statistical Service (GSS) board, Dr. Grace Bediako paid a courtesy call on the Inspector General of Police on Wednesday 21st April to brief him on the 2021 PHC and solicit the support of the Ghana Police Service for the exercise.
Mr. James Oppong-Boanuh, in receiving the GSS delegation remarked that the Police Administration sees Statistical Service as a pertinent stakeholder in their scheme of work as they used Census data in creating police regions, districts and posts. He pledged the commitment of the Police Administration to ensure the security of field officers and equipment that would be deployed during the 2021 Population and Housing Census. The IGP further pledged the support of his administration to the Service by granting access to police barracks and inmates of police cells during the enumeration phase of the Census.
The IGP met the delegation with COP George Mensah, Director General in charge of Services and COP Awini, Director General in charge of Research and Planning.