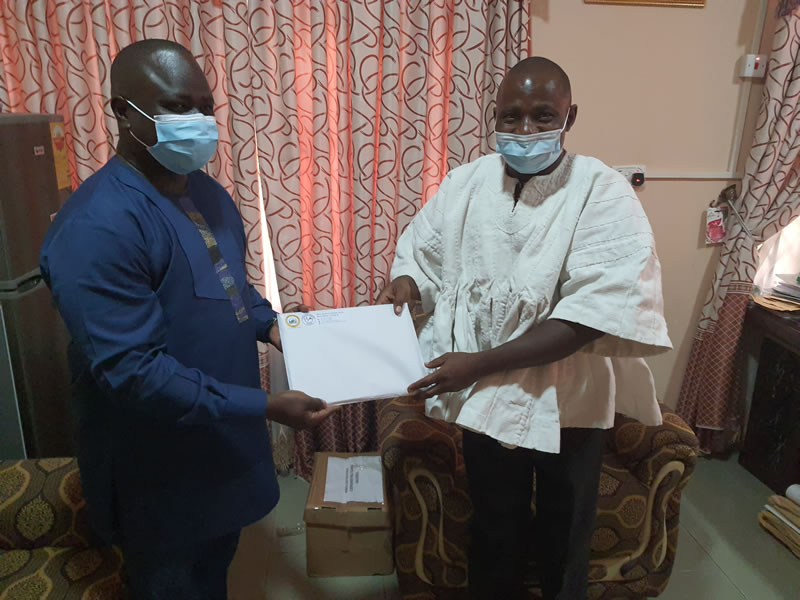 A delegation from the Ghana Statistical Service (GSS) lead by the Government Statistician and Chief Census Officer, Professor Samuel Kobina Annim paid a courtesy call on the North East Regional Minister, Honourable Mr Yidana Zakaria in Nalerigu on Monday 19th April.
After the Honourable Zakaria expressed his appreciation for the courtesy call, Professor Annim also expressed his appreciation for the audience before explaining the purpose of the courtesy call. He noted that the date for the census was fast approaching and as such management of GSS was visiting every region in the country to formally hand over census implementation to the Regional Coordinating Councils. The handing over involved the courtesy call on the Regional Minister and the information session for the Regional Census Implementation Committee and other key stakeholders. He then touched on the areas where the support of the regional leadership was particularly needed i.e. publicity, education and advocacy comments in region, ensuring that all persons in areas with boundary disputes, conflicts, or cut off during the rains are counted.
Honourable Zakaria stated that GSS can count on the support of the Upper East RCC and they are additionally ready to provide all the needed security to ensure the safety of census officials and enumeration in volatile areas.